This is a website dedicated to the memory of Menzies High School, West Bromwich. Originally beginning life as the replacement for The West Bromwich Grammar school, the Clarkes Lane site opened in 1964 and in 1970 it became a comprehensive school with the new name.
The site comprised thirteen individual blocks, labelled A- the administration centre to M – the former Hill Top High School Annex. Each block had its own unique identity having different subjects taught in each, and thoughtful planning also interspersed large amounts of green space amongst the concrete fabric of the mundane 60's facades. The school site was the setting of the first 20 minutes of the John Cleese 1986 comedy Clockwise.
Through a series of unfortunate events, the school's demise sadly occurred rapidly and perhaps inevitably and it was replaced in name by "the phoenix collegiate" in 2010, with the old blocks being demolished one by one out of sight to make way for a new single blotting metamorphosis.
This website aims to shine a light on things that some would have considered lost and restore the Menzies phoenix. It is about a time and place rather than just people. I believe it is possible to recreate that which was lost by combinations of pictures, words and music, revisiting and projecting these old buildings and the events that took place in them for immortality.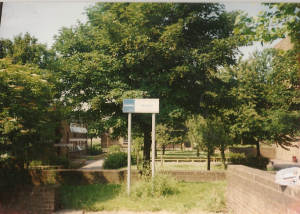 Let me be your guide and take a look around, click on and view the pictures, study the words and listen to the individual characteristics of each block portrayed through the music and explore and reconnect with these places through conscious thought.
Close your eyes, and imagine walking through the doors of each block with renewed eyes, relive the sights, sounds, smells, touch, and taste and picture the teachers and pupils that made them living centres of learning. Whether it be the music of the organ playing in A block or the smell of coffee from the E block chemistry prep room, though old pictures may be blurry, they can restore memories of past times into sharper focus and perspective and in this way "the phoenix" of the old throstle lives on.
Though this may not be everyone's Menzies, for those who came before or those that followed in my path, for good and for bad, it was mine.
 Lux ex tenebris , light from darkness.
Sirius 2018.  X